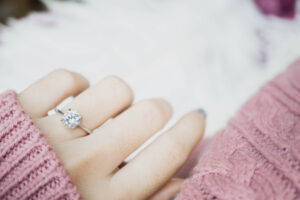 People are so excited when they heard that a new sort of diamond that is 30-40 % less expensive than mined diamonds is going to hit the market. We are talking about lab-grown diamonds, which are getting popular each day. Since 2013, many diamond buyers are choosing lab-grown diamonds for their diamond rings and necklaces.
What is the reason for this huge popularity? Are they better than real diamonds? We will answer these questions in this article.
Popularity Of Lab-Grown Diamonds
Consumers haven't always been enthusiastic about lab-grown diamonds. This is entirely due to misconceptions spread by marketing tactics, as well as a play on the sensation of possessing something genuine. In other words, mining corporations are attempting to convince buyers that a lab-grown diamond is not a "genuine" diamond, which is completely incorrect. In reality, the Federal Trade Commission ruled in a judgment that "a diamond is a diamond whether it is made in a lab or originates from the ground."
As the world's supply of mined diamonds diminishes, it's critical to start making ecologically responsible decisions that help protect our planet's natural resources. As more information on sustainability becomes available to assist people to make informed, conscious purchases, this is one of the major drivers for acquiring lab-created diamonds. When it comes to sustainability, it's also fascinating to find that extracting diamonds from the Earth takes more energy than creating them in a lab.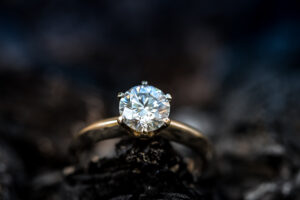 Recent surveys are showing that around 70 % of Americans who are between the ages of 21 and 40 prefer lab-grown diamonds as the center stone of their engagement ring over natural diamonds. This is mainly because of the fact that lab diamonds are 30-40 % less expensive than their natural counterpart. Since most working-class Americans are looking for cheap engagement rings without compromising in quality, the trend is not going to drop anytime soon.
Are Lab-Grown Diamonds Better Than Real Diamonds?
The only difference between a lab-grown diamond and mined diamond is that a lab diamond is created in a lab using advanced technologies and a natural diamond is created under the earth. When it comes to the physical, chemical, and optical properties, both diamonds are very identical. The main reason why most people consider lab-grown diamonds better is because people do not have to spend a lot to buy one.