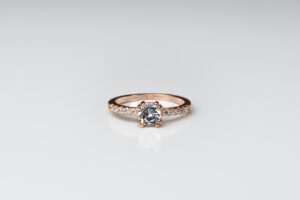 Engagement rings have a lot of sentimental value for everyone. It represents a person's commitment and affection to their loved one. It is also a symbol of love. As a result, you want an engagement ring that is ideal for your partner. For a long time, diamonds have been the most popular gemstone for engagement rings. However, many people are put off by the ethical and humanitarian concerns that come with natural diamonds. That is why many people these days are choosing lab-grown diamond engagement rings.
Let's take a look at some of the main reasons why lab-grown diamonds are the best option for engagement rings.
Lower Cost
With diamonds created in a lab, you can receive a bigger or better diamond for the same money. Increasing the carat, cut, clarity, or personalizing the ideal lab-grown diamond engagement ring is a relatively reasonable task. This is due to the fact that lab-grown diamonds can be up to 40 % cheaper than comparable natural diamonds. When you consider that lab-grown diamonds are identical to natural diamonds in every manner yet cost a fraction of the price, you'll see why buying a mined diamond isn't necessary.
Conflict-Free Diamonds
"Blood diamonds" is a term that most people are familiar with. Because mined diamonds have been used to support different conflicts and rebellions in Africa, where many of them originate, they have earned this moniker. Fair wages, terrible working conditions, child labor, and human rights violations are also ethical concerns. All of these issues are important ethical and humanitarian concerns that lab-grown diamonds can avoid.
Minimum Environmental Impact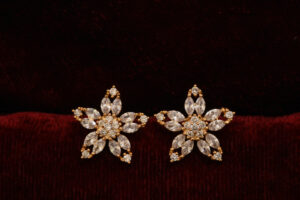 Since lab diamonds are not mined, they are ideal for the environment. Diamond mining is extremely harmful to the environment. 88,000 to 176,000 pounds of the earth must be cleared through in order to find a single 1-carat diamond. As a result, diamond mines are among the world's largest man-made pits, wreaking havoc on the environment. On the other hand, lab-grown diamonds are manufactured in a controlled atmosphere with minimum environmental impact.
They Are Identical To Mined Diamonds
One of the most appealing aspects of purchasing a lab-grown diamond is that it appears identical to a mined diamond to the human eye. Diamond detectors and classical observations are unable to distinguish between the two since they are chemically and optically identical. The only actual distinction is that lab-grown diamonds are imprinted with a microscopic inscription. The two sorts of diamonds, however, cannot be distinguished without very sophisticated equipment intended to read this inscription.