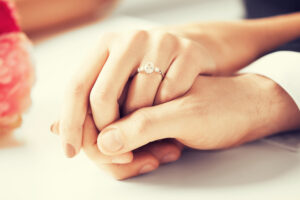 Women will always like jewelry pieces. The inclusion of diamonds, gold and other precious elements makes jewelry pieces more valuable. As a woman explores the jewelry item she got from someone, it will remind her of that person. White gold has long been a popular option for engagement rings, wedding bands and other pieces of jewelry for women.
Several women would wear gold only if the metal is white, thanks to its polish. It is made by combining yellow gold with other white metals as well as is offered rhodium plating that masks the alloy's yellowish color.
Why Is Gold Combined With Alloys?
It is essential to combine pure gold with relatively harder metals for more strength and durability in all gold jewelry pieces. It is easy for pure gold to not be in its usual shape if it was not for the relatively tougher alloys keeping it stiff.
That is true no matter whether your jewelry piece is composed of rose gold, white gold or yellow gold as gold would be too soft in all those variants. Further, silvery alloys help with the making of the white gold color, which is desirable.
Jewelry with white gold necessitates careful attention. There are two steps in the process of cleaning and safeguarding the plating of white gold diamond rings. It is vital to do the following to maintain the beauty and brilliance of white gold. Blend mild soap with warm water for a white gold cleaning solution. You should avoid the use of a detergent that includes harsh chemicals, such as chlorine to name one.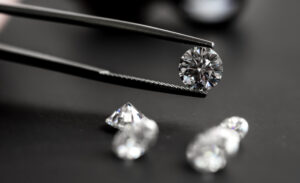 Soak your jewelry piece for 20 to 30 minutes at the least.
Gently rub the product with a soft brush or cloth to get rid of the dirt.
Remove the residue covered with soap using lukewarm water.
Use a clean piece of cloth or towel to dry the product.
If it is very dirty, include many ammonia solution drops in the water; you can also apply a jewelry cleaning solution to the gold part.
You can also act as per the following steps.
Soak a piece of soft clothing in soap water.
Gently rub the precious metal areas of your jewelry piece.
You can also clean gemstones by wiping those with a piece of damp clothing.
If the product still looks dull or unclean, there may be a separate issue that requires the assistance of a professional jeweler.