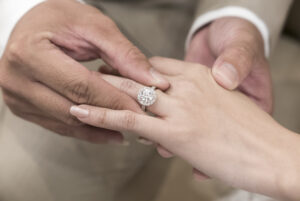 When it comes to selecting an engagement ring, it's easy to ignore whether the band will look good on your fingers. Not everyone's fingers are the same, and not every ring will look good on everyone's hand. Your engagement ring must complement your fingers, whether it is a lab-grown diamond or a genuine diamond. If you don't, your engagement ring will blend into the background.
One of the biggest advantages of having plump fingers is that you may sport bolder designs without having to worry about your thicker, stubby fingers getting in the way. Such motifs can be overwhelming and unpleasant for somebody with shorter and thinner fingers. Simple, minimalistic designs, on the other hand, can look too tiny and 'buried' on your finger.
The best ring styles for fat fingers will be discussed in this article. You are lucky if you have bigger fingers. Rings that look great on fat fingers come in a wide variety of styles.
Double Halo Ring Setting
The double halo is a very adaptable setting that comes in many different styles. Its best advantages are the ability to make a tiny center diamond look bigger than it actually is, the addition of a significant amount of glitter and shine to the ring style and the overall appearance of an intricate and luxurious setting. Double halo settings are generally eye-catching and are best suited to chubby fingers and hands.
East To West Orientation
The east-west orientation of the gemstones gives sufficient covering for larger fingers. They extend the diamond across the finger, perfectly balancing the finger's length and width. It's a great design to select if you want to minimize the breadth of your fingers, but keep in mind that it's a trendy design that goes in and out of style.
Geometric Ring Settings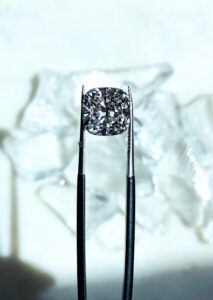 Asymmetrical and geometrical ring settings can divert attention away from the breadth of your fingers and instead focus on the style of the band. Such designs shine out on your finger, offering coverage while also limiting skin exposure and wonderfully complementing a wide finger.
Split Shank Ring Setting
The split shank ring set is perfect for bigger fingers since it gives the appearance of a wide setting without being too substantial. This ensures that your finger and ring are perfectly balanced. Split shanks come in a variety of styles, from scarcely visible split shanks to wide-open split shanks. Select an option that is appropriate for you.