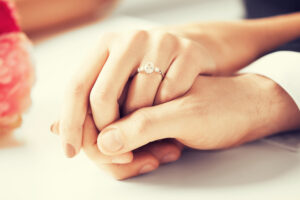 Buying a diamond ring for your loved one is not only an act of love but also a great investment. We all know that diamonds are one of the expensive substances on earth and buying a diamond ring can cost a fortune if you are a beginner. Most people have to set up a budget and save up for months to buy a diamond ring. If you want to buy a diamond ring and do not have a lot of money on you, this article might help you in finding a diamond ring at a lower price.
Keep on reading this article to find out some smart ways to save money on your diamond rings.
Buy From A Reputed Jeweler
You can find several reputable jewelers and online diamond stores both offline and online. You may ask one of your friends to suggest a reputed jewelry store or read the reviews of the stores online and decide for yourself. If you are considering a specific jeweler to buy a diamond ring, make sure to read the reviews online. Only do business with them if most of the reviews are in favor. Most people prefer reputed online stores these days because they have a good collection when compared to brick and mortar stores.
Choose A Lab-Grown Diamond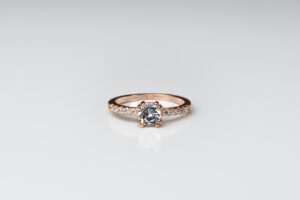 This is probably one of the easiest ways to save money on your diamond rings because you will be using a lab-grown diamond instead of a mined diamond. Diamonds made in a lab using cutting-edge technology that imitate the conditions in the earth's crust are called lab-grown diamonds. Lab diamonds are similar to natural diamonds in every way and buying a lab-grown diamond ring will cost you less since a significant portion of a diamond's price comes from the mining process.
Choose A Lower Clarity Grade
A diamond with one small but apparent flaw can often be much less expensive than a diamond that is comparable but is more flawless. Most consumers are unaware, however, that their gemstone does not appear the same in its set condition as it does in its loose state. As a result, many jewelers advise budget-conscious buyers to choose a diamond with a hidden flaw. A well-placed setting, or prong, can entirely conceal that part of the diamond, so you and anybody else who sees it won't see the flaw. Buy a diamond that can be placed in such a way that the flaw is hidden.