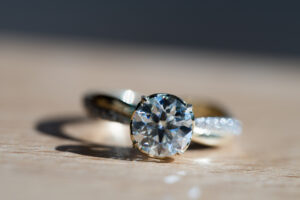 More customers support ethical businesses and sustainable jewelry practices. Therefore, they do not accept any diamond engagement ring that sits in a jewelry box. What if it is a diamond smuggled out of a war-affected nation? If it is, purchasing it would mean contributing financially to a conflict. Child labor and other unfair labor practices could also be part of its mining process. It may make you wonder where to find ethical and sustainable diamond rings. Here, we will discuss ways of shopping for conflict-free diamond jewelry.
Look For Jewelers Offering Certified Products
Check whether the precious metal of your jewelry piece can be traced back to an ethical source and the diamonds are not associated with unfair labor practices or any conflict. There is a good way of ensuring it that comes from the Fairtrade Foundation. It confirms that disadvantaged and impoverished staffers are paid and treated fairly, offering them a much better living standard. Several ethical jewelry brands get their metals and diamonds from miners that act as per Fairtrade guidelines.
Support Jewelers That Operate With A Good Cause
A diamond engagement ring is a token of love, but it can also go beyond the romantic relationship between two people. More jewelry brands give back to society through social programs or donations. Some jewelers offer ethical diamond jewelry as well as donate a part of their proceeds to social justice and environmental justice organizations. If you decide to do business with one of those jewelers, you would fund causes such as an urgent relief program, an educational program, or a farm in a diamond mining community.
Go For Vintage Jewelry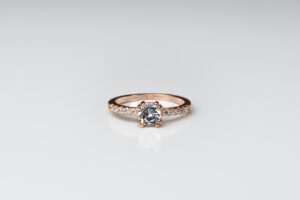 Vintage engagement rings are more sustainable as compared to other jewelry options as well as unique. Moreover, going down the vintage route will allow you to access a range of unique styles, such as Art Deco, Edwardian, and Victorian ring designs. That surely is worth the investment! These kinds of jewelry pieces are unlikely to feature conflict diamonds.
Think About Artificial Diamonds
Lab-created diamonds may be slightly unconventional but are not less beautiful than their mined counterparts. Lab grown diamonds have superior purity ratings to the stones that come from mines. The only distinction between both is that the former diamonds are made at a laboratory, whereas a mine is the source of the latter. That makes these conflict-free and sustainable stones.