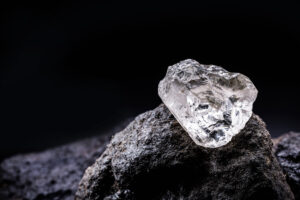 A halo setting encircles a bigger center stone with a ring of smaller accent stones, usually pave diamonds. This particular setting can match or contrast with the central stone, including a cushion-cut halo encircling a round-cut diamond. Halos add a touch of glitter to every ring, and they're certainly suitable for a princess. This setting may make a stone look as much as half a carat surprisingly larger than it is, making it versatile and easy to customize.
Is It Ideal To Choose Halo Setting For Your Lab-Grown Diamonds Ring?
The main benefit of a halo setting is that it enhances the appearance of your ring by complementing the central stone. The halo setting is intended to enhance the beauty of the center stone by providing additional size and sparkle at a low cost. The halo setting brings more attention to the center stone if the center and accent stones are two different colors. Its visual attractiveness is enhanced by a clash of hues and brilliance.
A halo setting can give the center diamond a larger appearance, but it isn't necessarily the most cost-effective alternative. When compared to other simple designs such as solitaire or three stones, the style with more metal and gemstones is pricey. Halo settings require extra attention since the tiny diamonds that surround the bigger stone are prone to falling out. Furthermore, the design of a halo and the way it produces an edge around the main stone makes pairing engagement rings with a wedding band a little more challenging.
Which Diamond Suits Better In Halo Setting?
A round-cut diamond is by far the most popular choice for a halo setting, although any cut will work. Because of its visual appeal, most jewelers prefer an emerald-cut center stone. With round-cut accent stones, the emerald-linear cut's faceting creates a pleasing contrast.
Best Way To Hype The Halo Setting's Look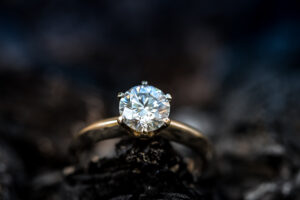 You should pick a halo setting with center stones and accent stones that have the same quality if you want your center diamond to appear larger. A contrast would draw attention to the discrepancies between the center and accent stones, detracting from the overall look.
Bottomline
You need to take extra care to keep your halo diamond engagement ring shiny. Make sure to remove any dust particles or dirt collected on your halo diamond ring using detergent and warm water. Once or twice a year, bring your halo diamond ring to a jeweler for a more complete washing and to discuss any issues with your jewelry.