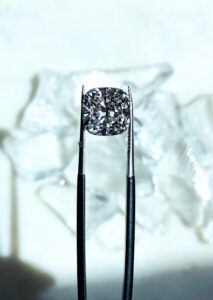 The day on which your partner proposes to you on with a beautiful and sparkling engagement ring is a dream for every girl. The engagement ring symbolizes the day and hence it is very special to the ladies. In this article, we are discussing the most popular diamond shapes you can use for engagement rings.
As you may know, the most popular diamond shape used for diamond rings is the round cut diamond shape. So let us start with a round cut.
Round Cut
The round cut is the most popular diamond shape of all time. The most admired features are its brilliant sparkle and fire and these are the features that made them the most popular diamond shape. There are no other diamond shapes that sparkle close to a round-cut diamond. They are also versatile as they can be a perfect fit for most ring settings like a solitaire setting, or a three-stone setting. As they are popular, you may have to pay a little more than what you pay for diamonds of other shapes. If the budget is restricting you to select a good diamond, then you might consider lab-grown diamonds rather than going for a poor-quality natural diamond.
Princess Cut
Princess cut is also a very versatile diamond shape as it can be used with many ring settings. They provide you with a geometrical and modern look along with elegant brilliance. They appear square or rectangular and have sharp corners. So you have to be careful to not bang your ring somewhere. A prong setting with good protection is necessary for princess-cut diamonds as they are more prone to damage. When compared to round cuts, princess-cut diamonds are less expensive.
Cushion Cut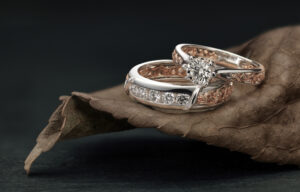 As the name suggests, diamonds with a cushion cut resemble the shape of a pillow. They have 58 facets and are brilliant cut diamonds that offer exceptional brilliance and sparkle. The shape of modern brilliant cushion cut diamonds is inspired by the old mine cuts. If you are looking for a design that best complements vintage settings, then cushion-cut diamonds can be perfect for you.
Emerald Cut
The major characteristics of an emerald cut are cropped corners, an open table, and rectangular step cuts. The aesthetic of emerald cut resembles the Art Deco diamonds. Even though they are lacking brilliance like a round cut, they can make your fingers look sleek and slender.